LORD OF THE RINGS The Cave Troll of Moria 1/6 Polystone Statue Weta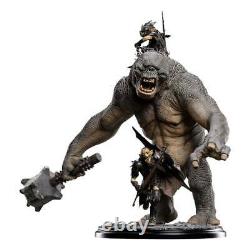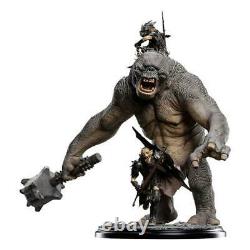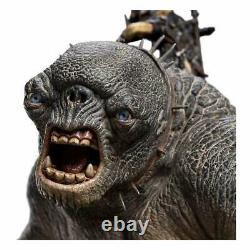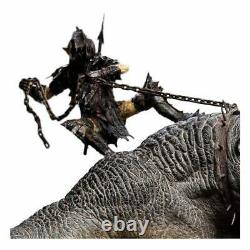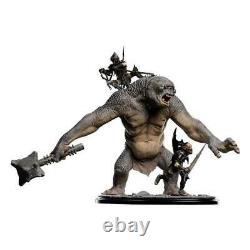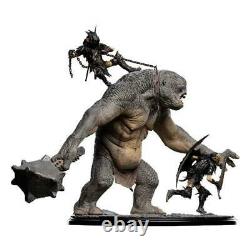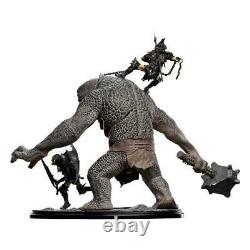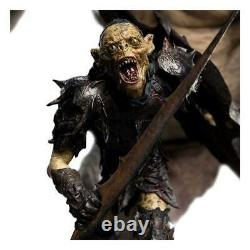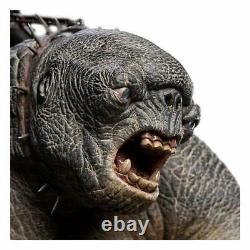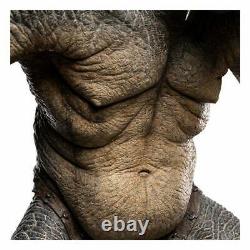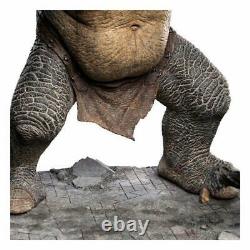 LORD OF THE RINGS - The Cave Troll of Moria 1/6 Polystone Statue. Greatest of the Dwarf realms of ancient Middle-earth was Khazad-dûm, where for two Ages of the Sun and Moon the Longbeards reigned, carving the kingdom of Dwarrowdelf from the living rock of the Misty Mountains. Riches they mined beneath the three mightiest peaks of Zirakzigil, Bundushathûr, and Barazinbar, whom the Elves called Caradhras, but the Dwarves mined too greedily and too deep.
In lightless pits where nameless things gnaw the world, the picks of the Dwarves unearthed their doom. With its people slaughtered or put to flight, Orcs and other fell creatures infested Khazad-dûm. Halls once filled with light and mirth became blackened dungeons. Homes were brought to ruins. Moria it was called; the Black Pit, and few dared pass its gates but at great need or folly.
With little choice else, the Fellowship of the Ring sought to slip unnoticed beneath the mountains, making a four-day journey through the dark of Moria with the Wizard Gandalf as their guide, but their passage would not go unmarked. Striking at the Chamber of Mazarbul, a great force of scuttling, bug-eyed Moria Orcs fell upon the party, clad in black armour and bearing crude scimitars.
Whipped and goaded into a rage by its cruel Orc masters was a lumbering Cave Troll. Though weak-witted, the beast was as strong as ten men and encased in a hide like iron.
In three-fingered hands the brute gripped a great stone hammer, which it swung indiscriminately, crushing Orc and enemy alike as it charged down its quarry. Limited Edition of 500 pcs worldwide. Dimensions: 83 x 62 x 58 cm. Imballiamo sempre accuratamente i nostri prodotti per evitare danni durante il trasporto. Diritto di recesso per l'Italia entro 30 giorni.
We sell the original products only. Il nostro personale controlla tutti i prodotti in resina prima della spedizione per verificare che non ci siano parti rotte o difetti di produzione.
Please note that the stock photo may slightly differ from the actual product model listed above. Our company's sticker and importer company's sticker are applied on the box. The item "LORD OF THE RINGS The Cave Troll of Moria 1/6 Polystone Statue Weta" is in sale since Wednesday, April 21, 2021. This item is in the category "Giocattoli e modellismo\Action figure\TV, film e videogiochi".
The seller is "madhouseitaly" and is located in Italia. This item can be shipped worldwide.
Marca: Weta
Brand: Weta
MPN: Non applicabile
EAN: 9420024729847