Gandalf the White (Lord of the Rings 20th Anniversary) 16 Classic Series Statue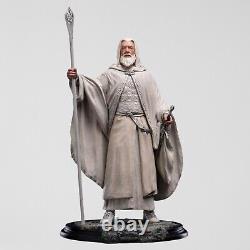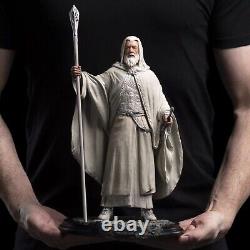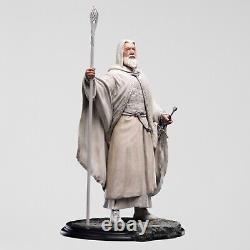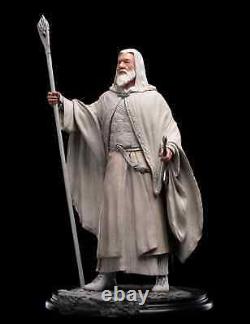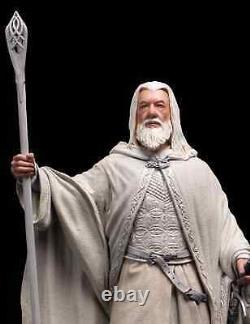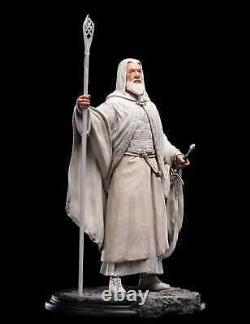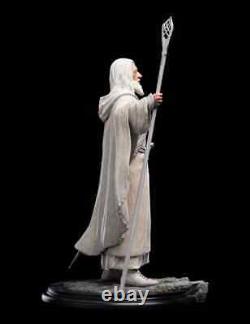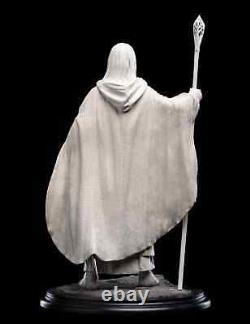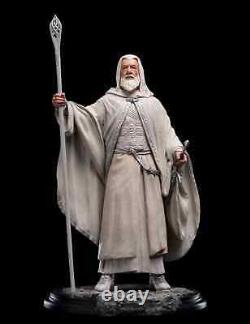 Following their Hobbit friends, Aragorn, Legolas, and Gimli enter the gloom of the ancient forest of Fangorn. Dark and dangerous is this old wood; a remnant of the great forest that once covered much of the wild lands east of the mountains.
As the gnarled trees that hang over them begin to groan ominously to one another, the three hunters are alerted to the presence of a mysterious, robed figure. The White Wizard approaches,' warns Legolas, and expecting their foe Saruman to appear, the trio let fly sword, axe, and arrow, only to be thwarted by a blinding magic. Quickly overcome, the friends' thoughts turn to the worst, and in exasperation and fear demand their enemy reveal himself.
For this incarnation, we turned to expert sculptor Gary Hunt, who has applied his craft to many of our previous Gandalf statues, including the original Gandalf the White bust, sculpted over twenty years ago. The moment where Gandalf the White first reveals himself was such a pivotal one, that I just knew we had to revisit him for the Classic Series. My first time sculpting Gandalf the White was before the film's release, working with photos of Sir Ian McKellen posing. Now that we have digital scans of the actors, it allowed me to really hone in on the majesty of that moment.
Gary Hunt - Sculptor, Weta Workshop. Anniversary of The Lord of The Rings, the team at Weta Workshop have created a special line of polystone statues featuring Middle-earth's major characters in their signature pose and clothing. The Classic Series is Open Edition and has been tailor-made to fit beautifully on your shelf. Officially licensed Lord of the Rings classic series statue by Weta Workshop. 1:6 scale; Measures approximately 14.5 tall.
(W x H x L) 21 cm x 36.5 cm x 21 cm. Digitally sculpted by Middle-earth alumni and Master Sculptor, Gary Hunt. Created in celebration of the LOTR 20th Anniversary.